by

The Department of Education has decided to ease the rules regarding the PLUS Student Loan Program used by parents and graduate students.
The new regulations will both expand student access to post-secondary education and safeguard taxpayer dollars by reflecting economic and programmatic changes that have occurred since the program was established more than 20 years ago," said Secretary Duncan in a statement last week.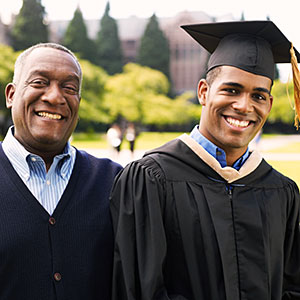 The new regulation has updated the definition of "adverse credit history" as it pertains to the Federal PLUS Student Loan Program. Under this new rule, a potential borrower with an overdue debt amount which amounts to less than $2,085 is considered not to have an adverse credit history anymore. Others may still be able to participate if they pass additional steps, as long as they participate in loan counseling.
In 2011, the DOE rolled out more restrictive requirements. Afterward, there was an outcry from Historically Black Colleges and Universities, which serve a low-income population and have seen thousands of students lose eligibility.
"While the regulations do not restore the pool of "creditworthy" applicants to the pre-2011 level as NAFEO and its colleagues fought indefatigably to achieve, it is a step in the right direction," said Lezli Baskerville, President of the National Association for Equal Opportunity in Higher Education.
The Education Department estimates about 370,000 more loan applicants will pass the credit history check under the regulations. As the regulations currently stand, some of these same borrowers would have to go through several extra steps to be able to qualify.